John McLaren, B.S.E., D.D.S., M.S. (Restorative Dentistry)
Dr. John McLaren (Dr. John) was raised in Ann Arbor and graduated from the University of Michigan, receiving a bachelor's degree in Material Science Engineering (BSE), followed by a doctoral degree in Dental Surgery (DDS). Dr. McLaren finished second in his graduating class and was inducted into the Omicron Kappa Upsilon honorary society. Dr. McLaren then completed a three-year master's degree specializing in restorative dentistry at the University of Michigan, a specialty degree that fewer than 1 percent of practicing dentists in the United States have obtained. During this time, Dr. McLaren taught pre-clinical dentistry, oral medicine and diagnosis and held the faculty position of Adjunct Clinical Assistant Professor of Dentistry at the University of Michigan. In 2017, Dr. John started teaching clinical dentistry again at the University of Michigan and has enjoyed re-connecting with many long-time faculty as well as being a part of the growth and learning for future dentists.
He has been an associate editor with The Dental Advisor publication and currently serves as a clinical consultant. His scientific background has helped him bridge the gap between research and clinical practice. Dr. McLaren has conducted research in reducing mercury vapor release from amalgam, strengthening of porcelain, color matching of composites and high-strength fiber-reinforced materials. Dr. McLaren has given numerous lectures and written published articles and book chapters, including in the publication "Esthetic Color Training in Dentistry." He has had articles published in Dental Materials, Contemporary Esthetics and Restorative Practice, the Journal of Prosthetic Dentistry, and the Dental Advisor. He is a member of the American Dental Association, Michigan Dental Association, Omicron Kappa Upsilon (National Dental Honor Society), Phi Kappa Phi, Alpha Sigma Mu (International Honor Society for Materials Science and Engineering), and Saginaw Valley District Dental Society.
Dr. McLaren has an unwavering dedication to providing each patient the best quality dentistry, while providing a comfortable experience. It is extremely important for him to truly understand each patient's health objectives and customize dental care to meet each patient's needs. Dr. McLaren has volunteered in the Michigan Special Olympics Dental Program, Helping Hands Dental Clinic in Midland, Mission of Mercy at SVSU and worked in the heart of Detroit serving as a dentist in the Detroit Community Health Connection. Dr. McLaren enjoys reading, home improvement, golf and bowling.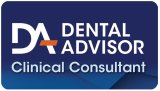 ---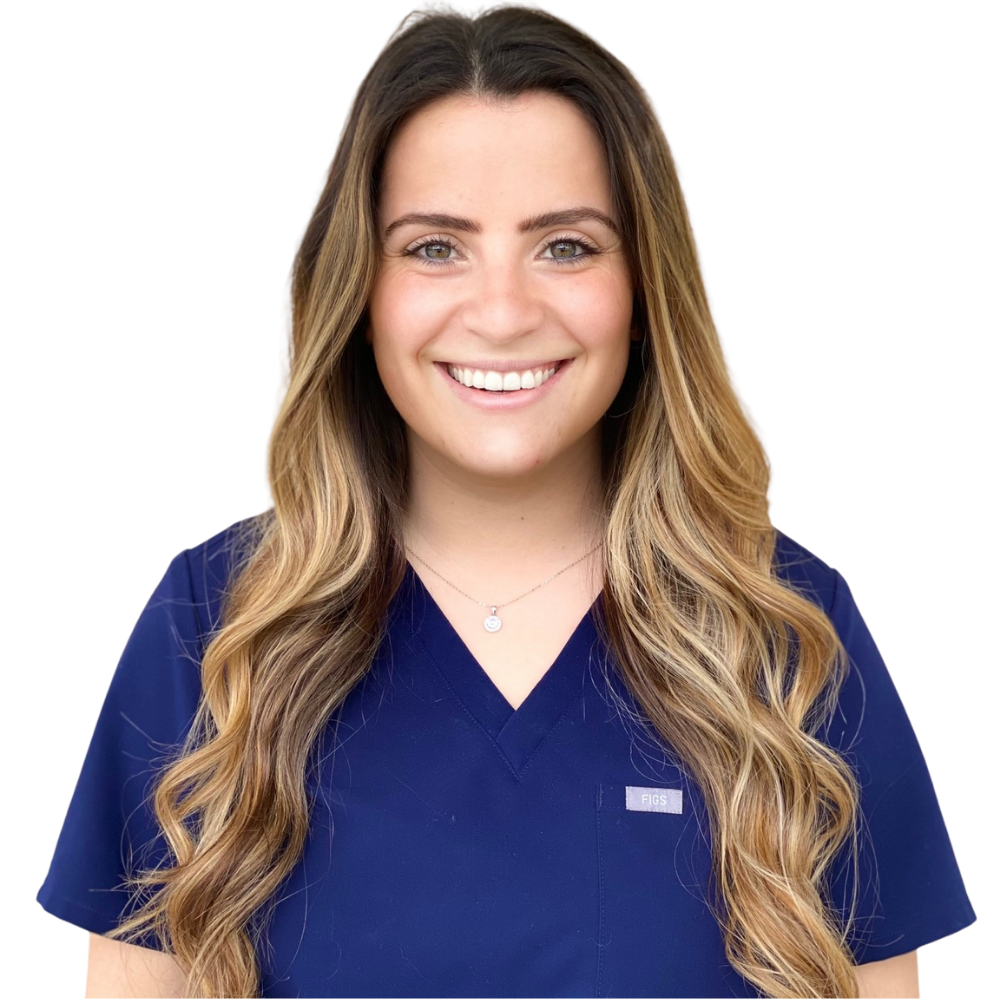 Rita Maizy, BS, MS, DDS
Dr. Maizy (Dr Rita) received her undergraduate degree in chemistry from the University of Michigan and her Master's in Basic Medical Sciences from Wayne State University. Dr. Maizy then graduated with a DDS from the University of Michigan School of Dentistry and was the president of her class. She has served as a member of the executive board for the American Student Dental Association and has received the prestigious John G Nolan Award from the Michigan Dental Association for high leadership, professional, and ethical standards. She currently serves as a consultant for the Dental Advisor and is a member of the Michigan Dental Association and American Dental Association. She truly enjoys getting to know each patient, their families, their hobbies, and helping them feel and look their best! Dr. Rita grew up in Royal Oak, MI, and currently lives in Plymouth. She is married to Ian Evans and has a brother and sister.
Pets: Bernese Mountain Dog – Thunder Bo.
Hobbies: Baking cakes, working out, and spending time with my dog
Favorite sports: Volleyball and Football and Basketball
Favorite restaurant/food: Mediterranean food, Mom's cooking
Something interesting: I was a coxswain on the Michigans Men's rowing team through college and was a 3-time national champion!
---
Claudia
(Front Desk and Assistant)
Claudia grew up in Commerce, MI, and completed a bachelor's degree from the University of Michigan in Biology, Health, and Society in 2020. She is currently scheduled to graduate from the University of Detroit Merch School of Dentistry with a DDS in 2025. She has worked as an assistant in pediatric dentistry and as a business administrator for a holistic practice. She truly enjoys the challenge of restorative dentistry, being able to connect with patients, and helping them get a brighter, healthier smile! She has a younger sister (Sophie) and a brother (William).
Pets: Golden retriever – Lucy; Cat – Johnny
Hobbies: Vlogging, playing the ukulele, cycling, yoga, and working out.
Favorite sports: Hockey and basketball
Favorite restaurant/food: Sushi and Poke.
Something interesting: I have a dentistry Instagram and YouTube channel @ClaudiaMarieDentistry where I log my journey into the dental field.
---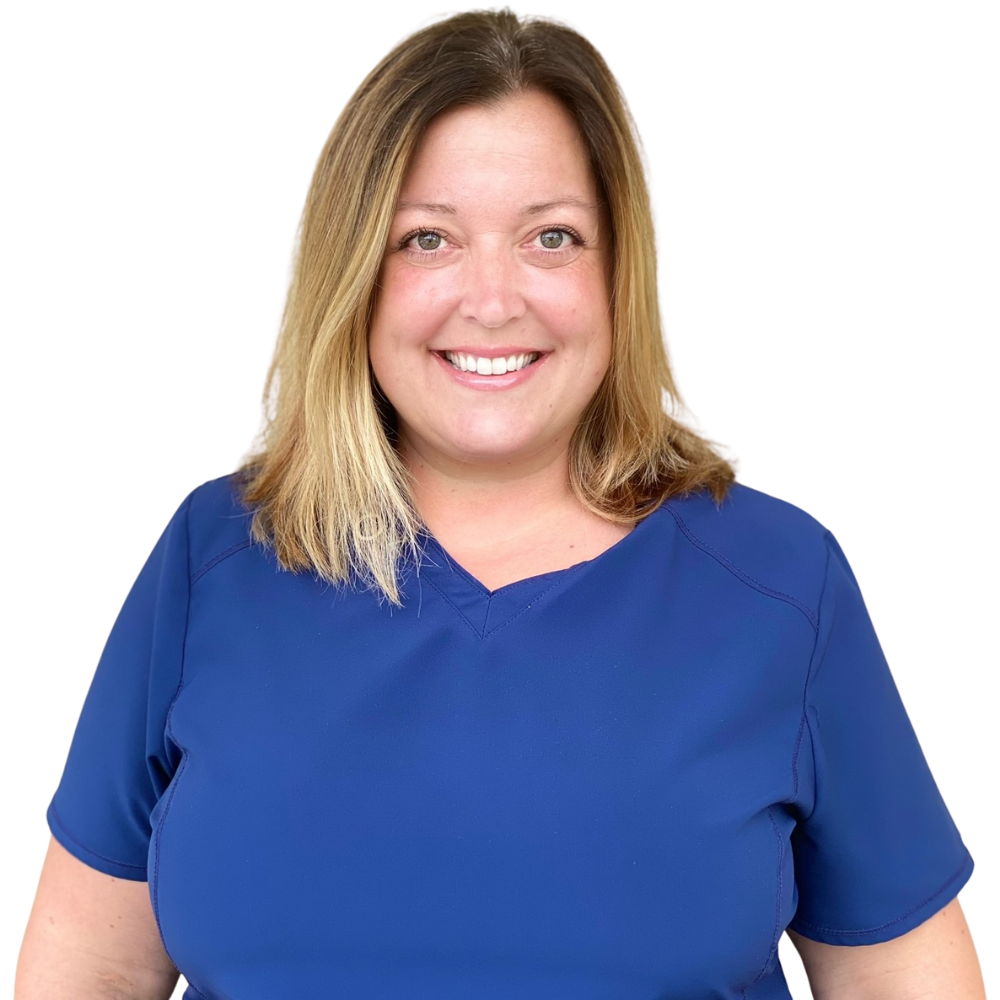 Julie
(Dental Hygienist Lead)
Julie is from Belleville, MI and has 20 years of experience in the dental field. She graduated from the University of Michigan with a degree in Dental Hygiene. She loves the challenge that each day brings different obstacles to conquer. She has been married to her best friend, Brian for 10 years and they have two daughters, Mackenzie and Isabelle. They stay busy with dance, cheer, and soccer schedules!
Pets: Doberman – Ruger; Barn cat – Tipsy
Hobbies: Dog walking, bird watching vacationing, cooking, and baking.
Favorite sports: College football and basketball. Figure skating.
Favorite restaurant/food: Mexican, seafood, and BBQ.
Something interesting: I have coached and competed in figure skating at the collegiate level.
---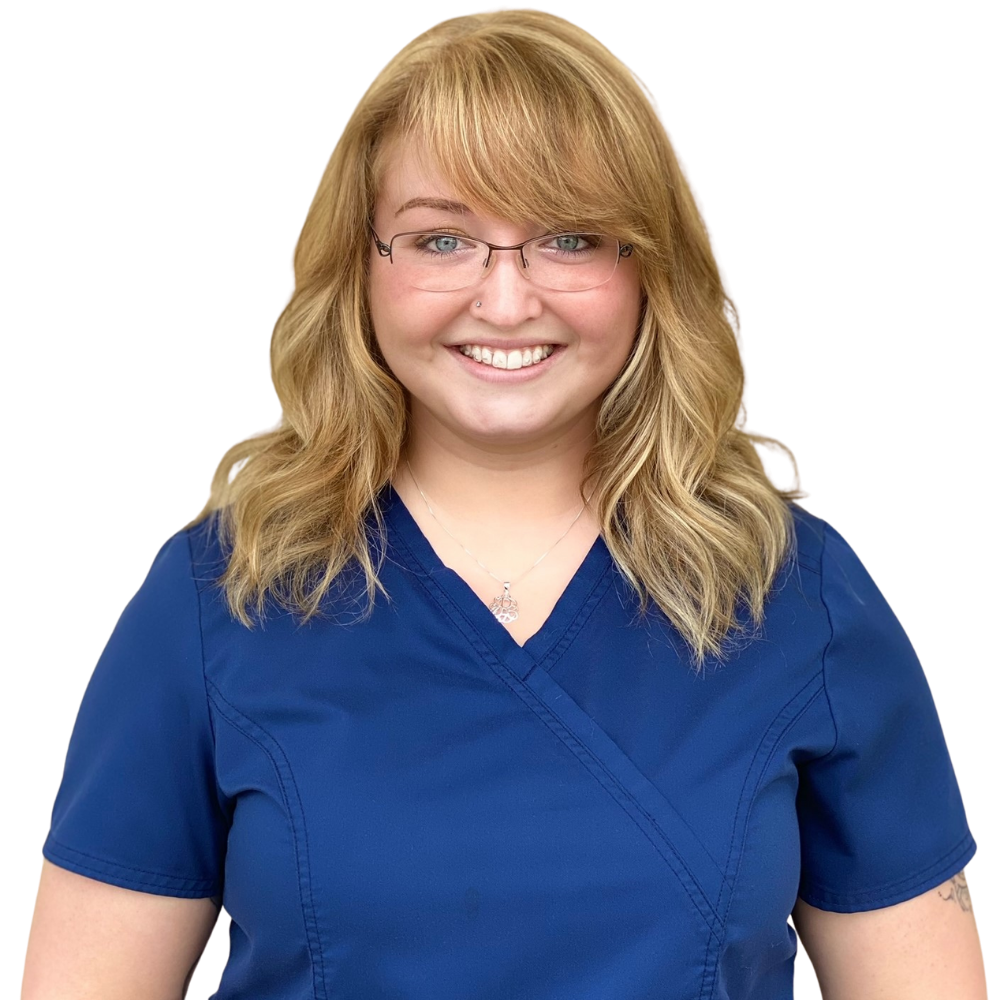 Randi
(Dental Assistant Lead)
Randi grew up in Dundee, MI, and completed Stautzenberger College with Dental Assisting. She has over 6 years of dental assisting experience and has special training with bite splints, temporaries, iTERO (3-D scanning), and has radiology and CPR certifications. She enjoys providing the best care possible for patients and loves to see the joy in patients when they see their new smiles. She has a younger brother (Garrett) with who she enjoys spending time.
Pets: Pitbull – Kaine; Pit Bull – Angel; Short-haired cat – Loki.
Hobbies: Kayaking, walking my dogs, camping, trips, hiking, snuggling with her pets.
Favorite sports: Trap shooting, equestrian, swimming.
Favorite restaurant/food: Olive Garden: Spaghetti/Pizza
Something interesting: I've competed in Sparta Illinois at the National Trap Shooting competition, I grew up on a farm and did 4H with my Horses and Pigs.
---
Tatyana
(Dental Assistant)
Tatyana grew up in Midland, MI, and has worked in the dental field for over 10 years. She graduated with a degree in Applied Sciences from Baker College. She has worked in various capacities in the dental field and loves interacting with patients. She enjoys traveling and spending time with her family and friends. She currently lives in Ann Arbor, MI with her husband and three children.
Pets: Guinea Pig – Milkshake
Hobbies: Sewing, drawing, playing tennis
Favorite sports: Soccer and Tennis
Favorite restaurant/food: Chinese food.
Something interesting: I was born in Russia and lived in an orphanage for 8 years.
---