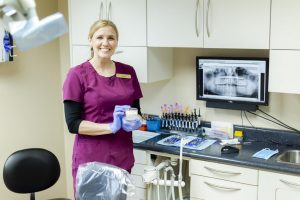 At Maize and Blue Dental, our top priority is to give you the smile you want to have. Cost should not be the reason you cannot get the dental treatment that you need.
Since every mouth, in fact, every tooth is different and unique, it is hard to determine the cost of treatment until after you have had a complete examination at our office.
The dentists at Maize and Blue Dental will examine and diagnose all your dental concerns and discuss your treatment options. Whether an emergency plan for one area or one tooth, or a comprehensive treatment plan addressing all your dental needs, you will get the information necessary to figure out how to proceed.
After discussing your treatment plan, our team is happy to help arrange financing to fit your budget. Together, we can make financial arrangements so that you can get the treatment you deserve.
If you will utilize dental insurance to help with treatment costs, we will do our very best to process claims through your insurance company to maximize your benefits. Our staff is always willing to help you with your insurance paperwork and will answer any questions you may have about your coverage.
We offer many payment choices. We accept cash, checks, Visa, MasterCard, and Discover credit cards. We offer interest-free and low-interest financing for our patients through CareCredit. Also, we offer in-house monthly plans with no interest and discounts for up-front payments.